Bio
|
Artist Statement
|
Exhibitions
Bio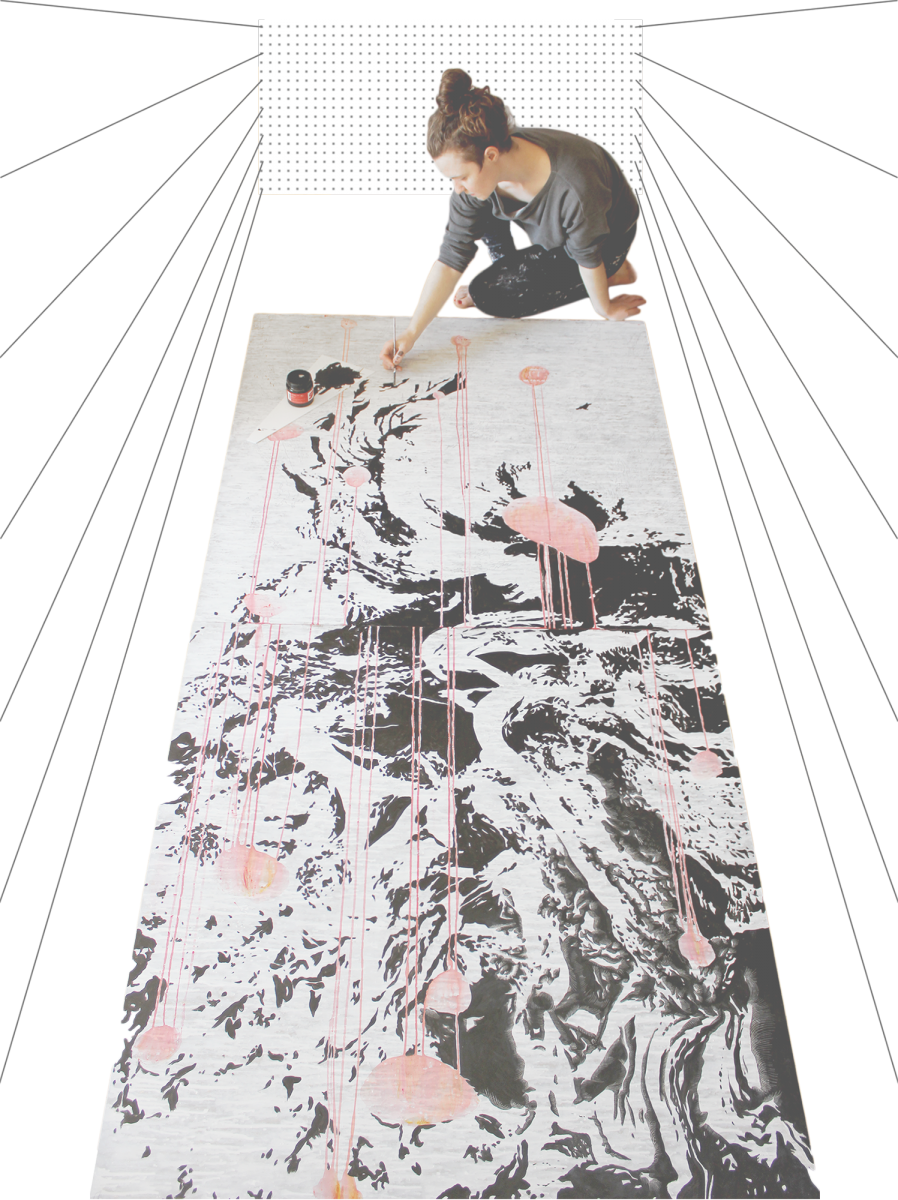 Mila Karavai is a Vancouver based artist, working as mural artist, painter and illustrator. She was born in Minsk, Belarus.
Mila graduated from Belarusian State College of Fine Arts in 2004, in the same year she took first place at The State Young Artist's Competition.
In 2006 Mila was accepted into the Saint Petersburg Stieglitz State Academy of Art and Design in Russia at the Faculty of Monumental and Decorative Arts. She studied there for 6 years, received Presidential Grant for students that show outstanding advance in studying process, and graduated with a Master degree in 2013.
Numerous of Mila's artworks from her academic period were collected by art schools for the purpose of tutoring new students.
Since 2008 Mila is working on multiple fine arts projects including interior decor, mural, public art, painting and illustration, participating in various art exhibitions and creating commissioned art pieces. Since 2015 Mila is an active member of the Federation of Canadian Artists.
Artist Statement
I see my art objects as a product of collaboration of many pairs of forces that oppose one another. In an effort to find the 'golden mean' my thoughts are balancing between logic and intuition, rational and irrational, scientific and prescientific, between chaos and order, creation and entropy, willpower and contingency, knowledge and feelings.
And one of the most influential 'magnetic poles' is the collaboration of willpower of the artist and the aesthetics of the material.
A medium itself has an important role in the art process. I recognize unique aesthetics and character in each material, and that has a strong influence over the whole art process. I seek to fulfill the potential of each medium to highlight its individuality and uniqueness, the way material is interacting with the space around, absorbs or reflects light.
I enjoy working with different materials, both well-known classics and newly discovered ones. My portfolio shows the diversity of visual languages of different materials through the perspective of one artist.
There are no limitations in terms of choosing a subject matter – always a combination of different parts of my visual, spiritual, philosophical and intellectual experience is used to compose one complete art piece.
Exhibitions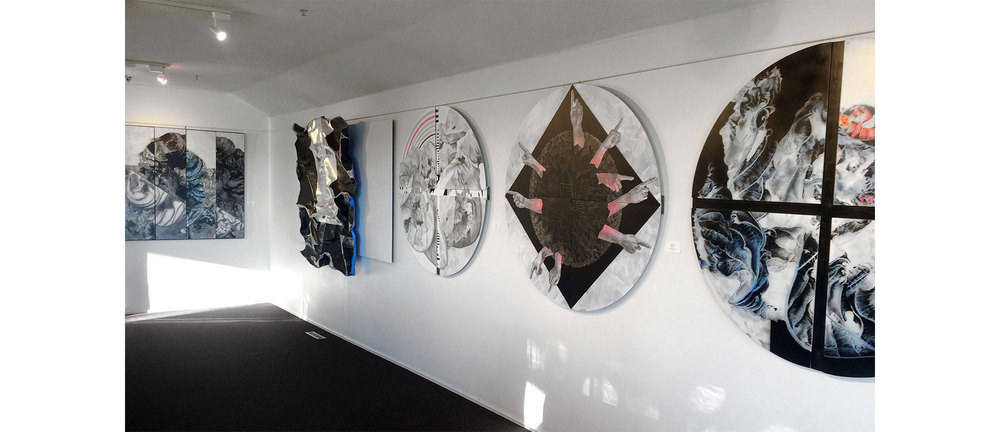 2017 ShowOFF #001, DUDOC, Vancouver
2016 Solo Exhibition "Materialization", Silk Purse Art Gallery, West Vancouver, BC
2016 Solo Exhibition "Materialization", Plaskett Gallery, New Westminster, BC
2015 Summer Art Festival, Deer Lake Gallery, Burnaby, BC
2015 "100 Artists Showcase", Art and Leisure, Vancouver, BC
2014 "The carnival" Ayden Gallery, Vancouver, BC
2014 "A Celebration of Life", Studio East, Vancouver, BC
2013 "Forest's souls" Art and Industry Academy, Saint-Petersburg, Russia
2012 "Oranienbaum in perspective of time", Lomonosov, Russia
2011 "School of Dionisy" Ferapontov Monastery, Ferapontovo, Russia
2011 "On The Walls" Ferapontov Monastery, Ferapontovo, Russia
2010 "Personal Case" History of Fashion Museum, Minsk, Belarus
2010 "Cardboard Life" Art and Industry Academy, Saint-Petersburg, Russia